What is Cairde?
Cairde is a new and exciting service from Muintir na Tíre. Designed for use by community groups, it empowers communities to become safer and more connected than ever before. In response to the needs of their members and communities all over Ireland, Muintir na Tíre have integrated state-of-the-art, modern technology with the current community text alert system to create Cairde, the most effective community safety service available today!
Watch the Video below to see a simple explanation.
Features
Cairde is simple and intuitive to use. First you will need to download the app to your smartphone and register for the service.
1. Cairde
Every member has their "Cairde". These are a small group of local people who have agreed to come to your aid if you issue an emergency alert.
2. Send & Receive Messages
You can send unlimited messages to your Cairde or community group and you can receive unlimited messages from your Cairde, community group and Muintir na Tíre.
3. Panic Alerts
In an emergency you can use the smart monitored panic button to send a panic alert to your Cairde and the Gardai. Our system monitors and coordinates all responses. Both you and all those responding to your alert will be continually informed about who is coming and how far away they are until the issue is resolved. This means nobody feels isolated or alone while dealing with emergency situations.
4. Garda Text Alerts
Receive unlimited Garda text alerts which advise of suspicious or criminal activity in your area.
5. Filter Messages
The Cairde app makes it easy for you to filter what kinds of messages you want to receive.
6. Security Cameras
With Cairde security cameras you will be able to monitor your home directly from your smartphone. With the Cairde doorbell camera you will be able to see, hear and speak to anyone at your front door from anywhere in the world using the Cairde app on your smartphone.
If you need help you will also have the Cairde panic button to get help immediately from local people and the Gardai. Other cameras simply alert you that you have a problem. Cairde alerts you and gets you an immediate response to your problem!
7. Other IOT devices
Many people worry about loved ones who live alone. They want to ensure their safety while still respecting their independence and privacy. With Cairde you can! By simply placing a Cairde smart plug on your loved ones kettle you will be alerted if they fail to put the kettle on in the morning or change their normal pattern of behaviour with the kettle in any significant way. With your Cairde close by you will have someone ready and able to help immediately.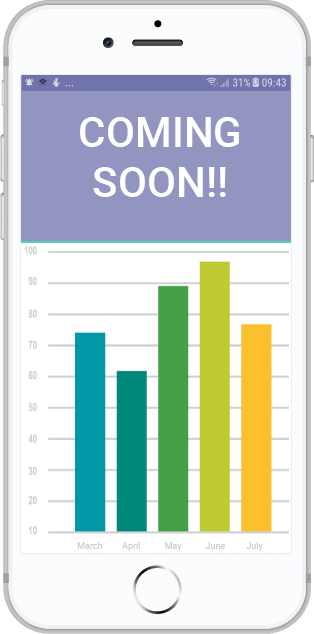 8. Analytics
Cairde communities will be able to see exactly what is going on in their neighbourhood. With Cairde analytics we will be able to tell members the numbers of alerts being generated in their neighbourhood and the kinds of events taking place. The more informed you are about what crime is taking place the better placed you are to deal with it.
Benefits
The Cairde service is designed to connect, secure and empower communities. Here are some of the main benefits:
Pay through your Community Alert Group
In response to the huge interest from our members Muintir Na Tíre is delighted to announce a new group pricing structure for the Cairde App.
This allows groups a simple and transparent way to pay for the service, provide the Cairde app to as many of their members as possible and minimise their costs.
Details of the group pricing structure have been sent to all groups.
For further information please contact the Muintir na Tíre head office.
How do I get it?
Muintir na Tíre strongly recommends all groups to upgrade to the Cairde service now so they can avail of all the extra benefits only available to Cairde members!
Any questions?
If you have any further questions on Cairde we have provided a comprehensive list of Frequently Asked Questions which you can access via the button below. They cover how to get started with the Cairde service, how it works as well as pricing and support.
Register Interest
If your group requires more information or help we will be happy to meet with them. To arrange a meeting simply contact us clicking the button below and filling out the form.
Get in Touch
If you need further support or have a question not covered in our FAQ section you can get in touch with us directly by using the button below and filling out the form.